Hotel, Restaurant, Catering
·
Helsinki
Dynamic and self-directed Sales Consultant for UNOX Scandinavia AB
Are you a dynamic and ambitious sales professional looking to take the next step in your career? Unox is currently seeking talented Sales Consultants to join our team!
We usually respond within a week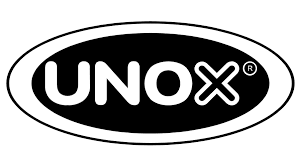 UNOX was established in 1990 and has grown to become a leading manufacturer of professional-grade ovens. The company combines Italian expertise and innovation to deliver outstanding products for professionals across various industries, from kitchens bakeries and to deli stores. With a recognized brand presence in the restaurant industry and a strong global market position, we are now seeking a dynamic Sales Consultant for our operations in Finland.
As a Sales Consultant, 
you will play a key role in launching and developing UNOX in Finland. Your responsibilities will include independently building and expanding the company, while collaborating within a team. You will focus on the following areas:

1. New Customer Acquisition: You will seek out new partnerships and opportunities for those who can benefit from UNOX products. This involves cold calling, networking events, and arranging potential meetings.

2. Existing Customer Relationship Management and Development: You will strengthen and deepen existing customer relationships. This includes regular communication, understanding their needs, and providing solutions to help them achieve their goals.

3. Creating and Implementing Sales Strategies and Action Plans: You will devise and execute sales strategies aligned with the company's objectives. This includes setting sales targets, planning promotional activities, monitoring progress, and analyzing sales results.

4. Product Presentation and Benefits Communication: You will showcase UNOX to customers and educate them on the benefits of our products. This includes organizing product demonstrations, providing product training to customers, and addressing their inquiries.

What UNOX Offers:

UNOX provides you with an opportunity to build and develop our operations in Finland. You will receive competitive compensation, including a performance-based bonus system. We will provide you with a UNOX presentation vehicle to transport products and showcase them to customers. Additionally, you will receive comprehensive top-notch training in Italy.
Join the UNOX team now by submitting your application! The recruitment process will be managed by Target Vision, an experienced team specializing in executive and agenda-driven headhunting. They will support you throughout the entire recruitment process.

Once you have been hired, we expect you to provide product training to customers and address their inquiries in a timely manner. You will also be responsible for collecting feedback from customers and using it to help determine and enhance the quality of our products. Finally, you will play an important role in creating marketing plans, managing customer relations, and building relationships with partners and vendors.  This is an excellent opportunity to gain valuable experience in a fast-paced international environment.

Don't miss out on this chance! Submit your application now and become the newest member of our team. 
North karelia job opportunities

Hotel, Restaurant, Catering

Role

Cook

Locations

Helsinki

Employment type

Full-time

Employment level

First /Mid-Level Officials
About Target Vision Oy
Our executive team recruitment and search services are specifically tailored to prioritize people and drive your success. Trust us to deliver results. We have decades of experience in professional recruitment - from financial services to technology companies and start-ups. Our process is designed to find the person who best fits your company culture. We approach executive team recruitment comprehensively, taking into account both technical skills and personality type, to perfectly match highly educated professionals with suitable roles. With our extensive network, we can provide the best results quickly. Get in touch and let's work together!
Hotel, Restaurant, Catering
·
Helsinki
Dynamic and self-directed Sales Consultant for UNOX Scandinavia AB
Are you a dynamic and ambitious sales professional looking to take the next step in your career? Unox is currently seeking talented Sales Consultants to join our team!
Loading application form